Team:Missouri Miners/Acknowledgements
Attributions
A very big thanks to Dr. Melanie Mormile and Daniel Roush for allowing us to use their anaerobic equipment and showing how to properly use it! A big thanks also to Dr. Westenberg for helping the team design initial primers.
All other lab work was conducted by Missouri Miners team members in the team's lab.
All mathematical modeling of the system was done by our wonderful collaborators, BYU iGEM!
Collaboration
Thank you BYU iGEM for contacting us for collaboration and mathematically modeling our theoretical system to show the increase of efficiency of enzymes on an extracellular scaffolding system.
Sponsors
Missouri University of Science and Technology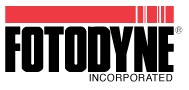 Resources
Adams, J.J., M.A. Currie, S. Ali, E.A. Bayer, Z. Jia, and S.P. Smith. "Insights into Higher-Order Organization

of the Cellulosome Revealed by a Dissect-and-Build Approach: Crystal Structure of Interacting "Clostridium thermocellum" Multimodular Components

." Journal of Molecular Biology. 369. (2010): 833-839. Web. 1 Oct. 2012.
Binstock, J. F., A. Pramanik, and H. Schulz. "Isolation of a Multi-enzyme Complex of Fatty Acid Oxidation from

"Escherichia coli

"." Biochemistry. 74.2 (1977): 492-495. Web. 29 Sep. 2012.
"Bioethics." The Presidential Commission for the Study of Bioethical Issues. U.S. Dept. of Health & Human Services, n.d. Web.
Chao, Tiffany. "Tuberculosis Becoming More Drug-Resistant Worldwide." ABC News. ABC News Medical Unit, 30 August

2012. Web. 28 Sep 2012. <http://abcnews.go.com/Health/tuberculosis-drug-resistant-worldwide/story?id=17107153&gt;.

Karafyllis, N. (2007): Growth of Biofacts: The real thing or metaphor? In: R. Heil, A. Kaminski et al. (Eds.) Tensions.

Technological and Aesthetic (Trans)Formations of Society. Bielefeld: transcript publishers, pp. 141-152.

Long, Robert. "Drug-resistant tuberculosis." Canadian Medical Association Journal. 163.4 (2000): 425-428. Web. 28

Sep. 2012. <http://www.ecmaj.ca/content/163/4/425.full.pdf&gt;.

Ojha, et al. "Molecular Microbiology." Growth of "Mycobacterium tuberculosis" Biofilms Containing Free Mycolic Acids

and Harbouring Drug-tolerant Bacteria. 69.1 (2008): 164-174. Web. 29 Sep. 2012. <http://onlinelibrary.wiley.com/doi/10.1111/j.1365-2958.2008.06274.x/pdf;.

Ro, D.K., Paradise E.M.et al. (2006)Production of the antimalarial drug precursor artemisinic acid in engineered yeast Nature
Synbiology (2005) SYNBIOLOGY, An analysis of Synthetic biology research in Europe and North America European
"Synthetics: The Ethics of Synthetic Biology." Summerschool: The Ethics of Synthetic Biology. Centre for Ethics and
"Tuberculosis." World Health Organization. N.p., March 2012. Web. 28 Sep 2012. <http://www.who.int/mediacentre/factsheets/fs104/en/.
Tucker, J.B., Zilinskas, R.A., (2006), The promise and perils of synthetic biology, The Atlantis news, Spring 2006.